Once again…WHAT A GOD DAMN GAME!!!
So many mood swings. So much frustration at halftime. So much yelling in the second half. So much happiness when that last North Carolina shot grazed the front of the rim and fell short.
I honestly don't know how my family didn't come check on me after I nearly blew the roof off our house yelling during that sequence, with about ten minutes left, when Remy Martin hit a corner three to give KU it's first lead of the second half, DaJuan Harris forced a turnover, and then Jalen Wilson converted an and-one to put KU up six. That might be the loudest I've ever yelled for any sports moment in my life.
Then there were ten more crazy minutes after that. Mercy.
And DAVID FUCKING MCCORMACK hit the two biggest baskets of the season and led KU to a national title! A month ago I would have likely picked him last of KU's top six players to be responsible for making the game winning plays. But that dude, THAT DUDE, has played his ass off for the past month and made up for every single moment of frustration he caused over the past four years. He became a legend, and he should have been the Final Four MOP.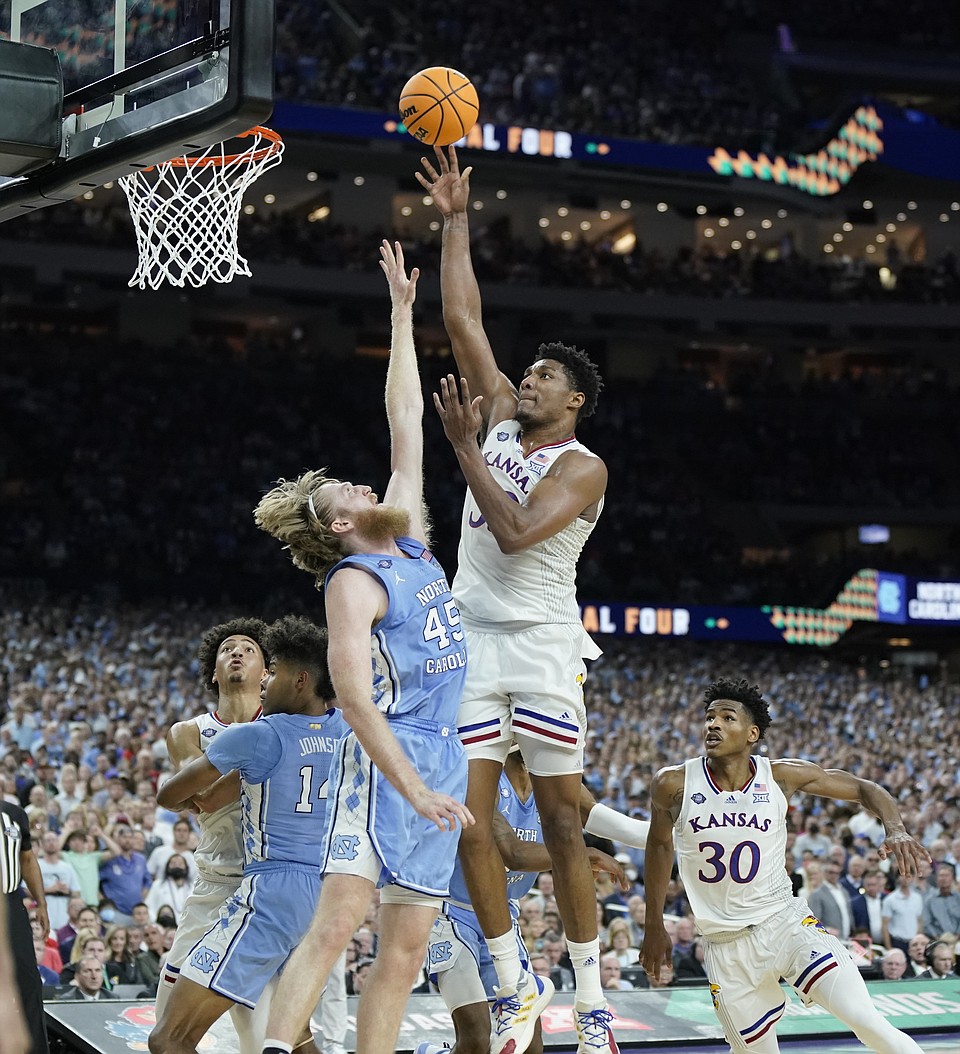 I'm a bit of a mess this morning, as you can imagine. It's going to take awhile to get more thoughts organized and presented to you.
I should probably try to get some sleep, too.
So, for now, I'll leave you with this…
ROCK FUCKING CHALK, BITCHES!