It was a very busy weekend for sports, so let's get into it.
KU Hoops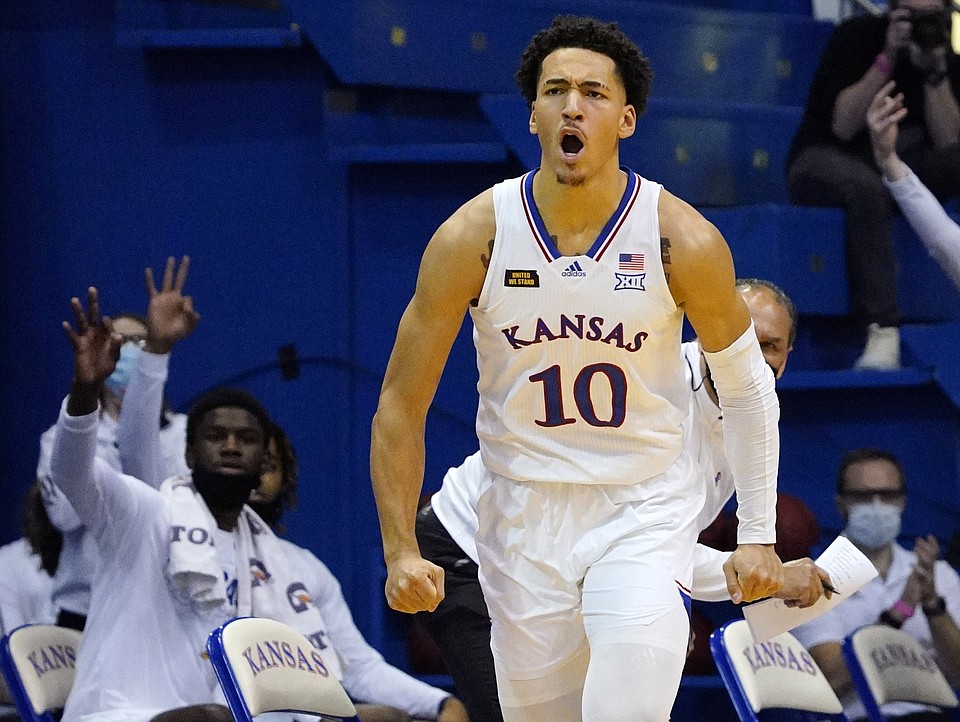 Five wins in a row! My big concern about this winning streak was that three of the wins came against K-State and Iowa State, the two worst teams in the Big 12. Was KU's better play just a function of their opponents? Or was the second half of the Oklahoma State game that began the streak a sign that it would play against better teams, too?
Saturday cleared that up. Texas Tech can struggle on offense. And they did Saturday. But to my eyes a lot of that was because of KU's defense. KU also out-toughed one of the toughest teams in the league.
A month ago KU looked lost, with several players having moments where they didn't look engaged. Over the past three weeks the team has built up some confidence and rediscovered how to play together. They are still missing way too many wide open shots. But they are playing some tough-ass defense, getting rebounds, and making it difficult for their opponents. If they can just find a way to shoot closer to the 40% from three I think they're capable of, they can be a Sweet 16 threat once the tournament begins.
Kid Hoops
I didn't share L's result from a week ago. For the third-straight week they played a 25–12 game. I wonder what the odds were on that happening? Perhaps I could have gotten some action on that on your favorite betting app? Fortunately they won this one, to go 2–1 in that stretch. She did not have a great game – she only scored four – but played pretty solid D and had a few assists.
This week they played the team that beat them by 12 in their first game of the season.
On the opening possession the other team got the tip, went down and scored easily, then we had seven offensive rebounds plus a steal and another shot attempt and couldn't score on our first possession. Seemed like it was going to be a repeat.
But we had our best player this time, and now know how to play together. We were up five at halftime and maintained that lead through the first 10 minutes of the second half.
Then our girls got sloppy and gave up a big run. We were down 22–18 with under 2:00 to play. We cut it to two points and got a steal, layup, and foul with under a minute left. We hit the free throw to go up one. Then L got a steal at mid-court, drove down, and finally hit a freaking layup! Plus she got fouled! She had a free throw to go up four. She left it short.
That was big.
They came down and got an immediate score to make it a two point game. On the next possession L got trapped, made a bad pass, and the other team seemed to have a clean look to tie. Until their girl travelled. A reprieve! Until one of L's teammates panicked and threw the ball right to them with under 20 seconds left. We managed to get our hands on a pass and force an inbounds play at mid-court with about four seconds left. There was a timeout so our coaches had a chance to tell our girls what to do on defense. The fouls weren't on the scoreboard but I think we had at least two fouls to give – the refs were not calling much.
The ball came in and our defender who was supposed to guard the ball ran away from her player. That girl took one dribble, then three steps…and banked in a three at the buzzer to win. It was the same girl who had traveled a couple possessions earlier and she did the exact same thing. Not sure why it wasn't called this time.
On our way out of the gym L and her friend who was supposed to guard the shooter said the coaches told them over and over not to foul. Seems like a poor strategy. In 6th–7th grade ball with fouls to give and four seconds to burn, I'm fouling immediately. If they somehow get a shot up and the ref gives them three free throws, I like my odds of them having to hit three free throws to win. Even if they get two shots I'm feeling pretty good about still getting the win, and would be fine with OT if she hits both.
Oh well. It was a bummer of a loss. Our girls played really well aside from a stretch in the second half and those two late possessions. It hurt us that our best player didn't play the last five minutes because she felt bad. Maybe we'll get a third shot at them in the tournament.
Colts get QB
So I guess I have to start believing in Carson Wentz.
He was inevitable after the Colts never made a serious offer for Matthew Stafford. They are too close to being an AFC contender to go after someone young and/or unproven, and reuniting Wentz with Frank Reich seems like the best approach.
I think there's a decent chance it works out. In fact, I think Wentz will be fine in terms of performance. It's the injury factor I worry about more. Was suffering serious injuries three-straight years bad luck or a sign that he's brittle and destined to get hurt again? There were plenty of rumors that he was not a great teammate this past year, but those always seem to pop up when there's a major QB shuffle. Plus the Eagles were kind of a mess this year so I don't know how much credence I give those rumors.
I think a third round pick and a conditional second round pick are a fair price for him. Ideally he stays healthy, finds his mojo again, and the Colts are a top-three team in the AFC this year. Fill a few holes with smart drafting and they can be a top two team. If Wentz is a disaster, I guess they cut him a year from now and try again.
Golf
Max Homa!
I'm betting very few of you know who Max Homa is, even after his win at the Genesis Invitational yesterday. He has been active in the part of the golf social media world I fell into when I started following the game again. He is tight with the No Laying Up crew, and has appeared on their podcasts and videos. A year ago he started his own podcast with the Golf channel's Shane Bacon, and it has been on my must-listen list ever since. Max is very funny, very smart, very honest, and comes across as a very genuine guy who shares a lot more than the average golfer.
Over the past year he's been open about his goals – not just to win but to be the best golfer in the world – and his struggles to get there. Last week, going into the tournament at Riviera Country Club, he said this was his favorite course in the world, it fit his game perfectly, and he felt great going into the event.
And then he freaking won it! I can't wait to listen to his show later today when it drops.
His win came with a lot of excitement. He was stellar all day Sunday – he started two strokes back of the lead – and when nearly everyone else was faltering he just kept hitting great shot after great shot. If a few birdie putts that missed by inches had crawled in, he would have led comfortably when he stepped to the 18th tee. As it was, he knew a par got him to a playoff with Tony Finau, a birdie would win. He striped a drive down the middle. Then he hit an outrageously good approach that landed under four feet from the pin, the closest anyone came on the 18th hole all day. He walked up the fairway all smiles, knowing he had a near kick-in for a signature win.
So wouldn't you know it that he, in his own words, choked, and spun it out.
No doubt a little rattled, his tee shot on the opening playoff hole landed next to a tree and he looked absolutely dead. Until he hit a ridiculous chip that allowed him to escape with a par and match Finau. When Finau could only bogey the second playoff hole, Homa had his win.
Homa was very emotional in his comments afterward. For someone unfamiliar with his story, his emotions may have seemed strange. But if you knew his first real golfing memories came riding on his dad's shoulders at the old LA Open at Riviera, if you knew how much his parents sacrificed for him to play competitive golf, if you knew how hard he worked to turn himself into an elite pro, the emotions were completely understandable and wonderful.
America's Cup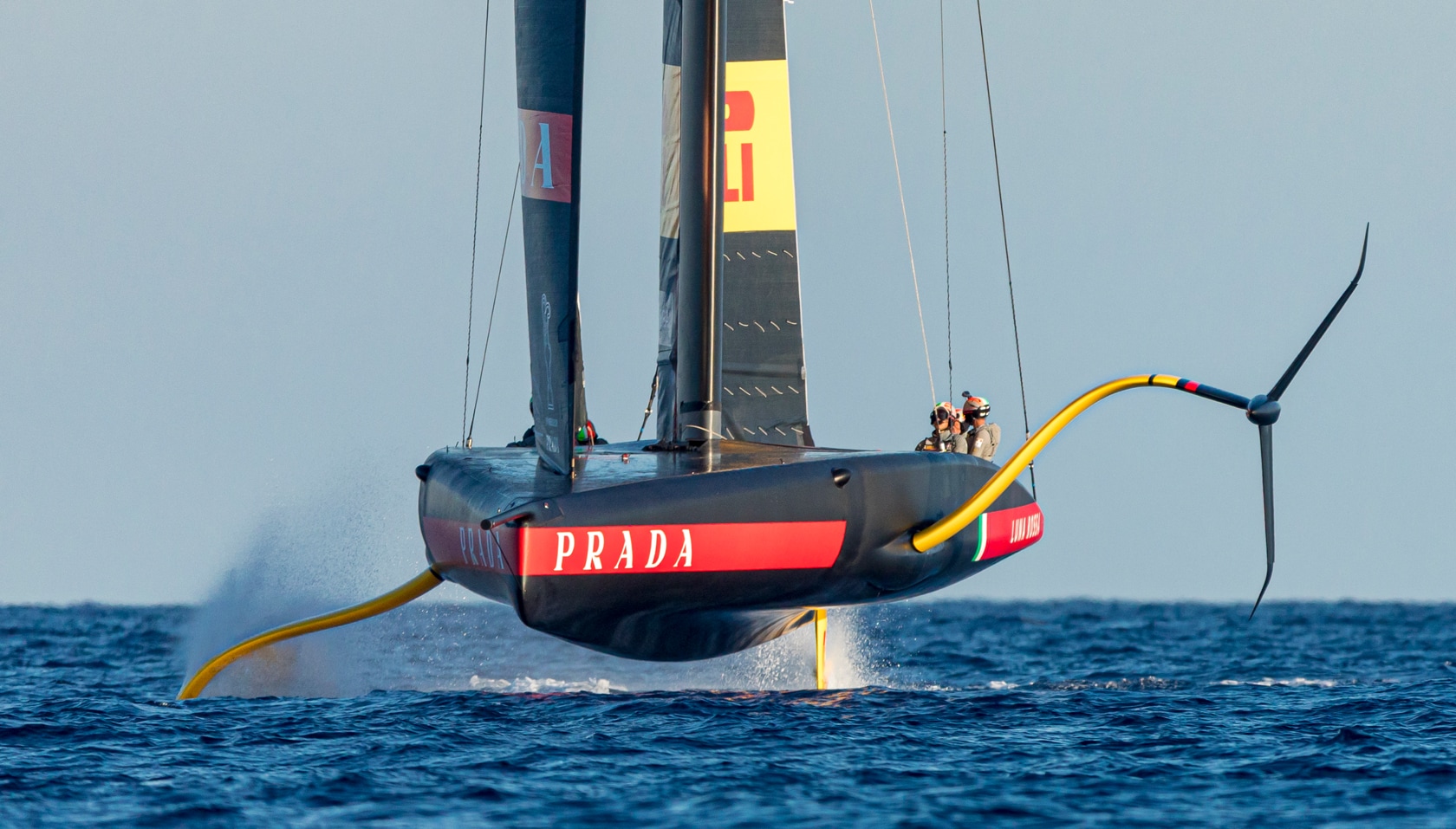 I accidentally found the America's Cup challenger series races a week ago. This Saturday I found them again and all three girls walked through the room and said, "What is this?" Soon I was explaining what little I know about yacht racing, which was all learned back in 1987 when the America's Cup got attention for about 15 minutes.
I highly recommend finding the races when the final series begins in two weeks. These new boats are insane! They race along at over 40 MPH. Thanks to wings that extend from each side of the boat, the hull is almost always completely out of the water. They look like they are literally flying.
The races, at least the challenger series, are also pretty quick. I remember the 1987 races lasting hours. These are done inside of 30 minutes. To my eye they lack some of the strategy that was present with those old, 12-meter boats. But it is still crazy to watch them rip down the course.