After a week of fun buildup, Kansas and Missouri finally took the floor against each other Saturday for the first time in nearly a decade.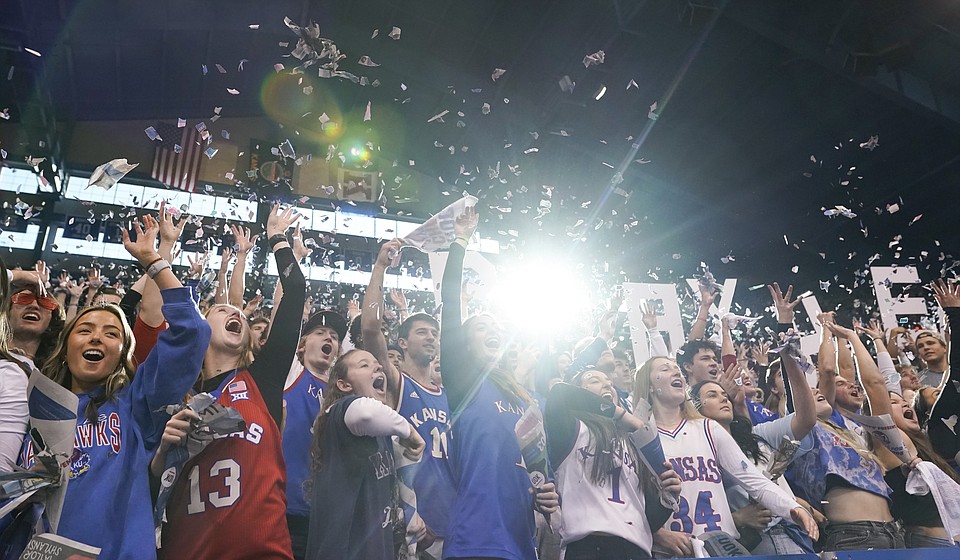 The result felt a bit empty, although the process was a lot of fun for us Kansas fans. The Jayhawks' 102–65 win was the third-largest margin of victory in series history.
That wasn't a surprise. From the Vegas gambling line (starting at KU minus–25!!!) to every article I read, podcast I listened to, and discussion I was in last week, universal opinion was that KU would win easily. This is a really good Kansas team that has a chance to be great. This is not a good Missouri team. Still, funny things can happen in rivalry games, so it was a bit of a surprise the game was so lopsided for all but about a three-minute Mizzou run midway through the first half.
That's where the emptiness comes in. Sure, it was great to pummel Mizzou; there is never anything wrong with destroying your rival. But after all the hype over the previous week and all the memories about the great games of the past, in the end it kind of felt like any other non-conference game against an overmatched opponent.
---
With that in mind and setting aside the opponent, the big question for KU was if this game made them better. Ochai went for 20+ again. Christian Braun was white hot early and set the tone for the game. David McCormack had another mixed game. Remy Martin continued to do Remy Martin v.2021 things. Jalen Wilson still struggled on offense.
The big potential development was DaJuan Harris hitting some shots. He had not hit a jump shot all year but knocked down three 3's, including two early that took MU away from what they wanted to do on defense. He also got to the rim and finished a few times, which he also hadn't done all year. KU doesn't need much from Harris. He needs to be steady, not make mistakes, and play good D. So far this year he's look frightened when he's been left wide open, either refusing to shoot or throwing up shots that were woefully short. He doesn't need to go 3–4 from deep every game. If he can take and make the occasional shot, that forces the defense to play him tighter and opens up other options in what has become an extremely potent offense.
---
Even if it doesn't make sense intellectually, there was an emotional expectation that the rivalry would pick up exactly where it left off in 2012. Which was not fair, because that season was one of the greatest in the long history of the rivalry. It featured one of the best Missouri teams ever (one even KU fans eventually admitted was damn good and fun to watch) against a Kansas team that lost in the national championship game that April. They played two intense games that will go down as some of the greatest played in the series.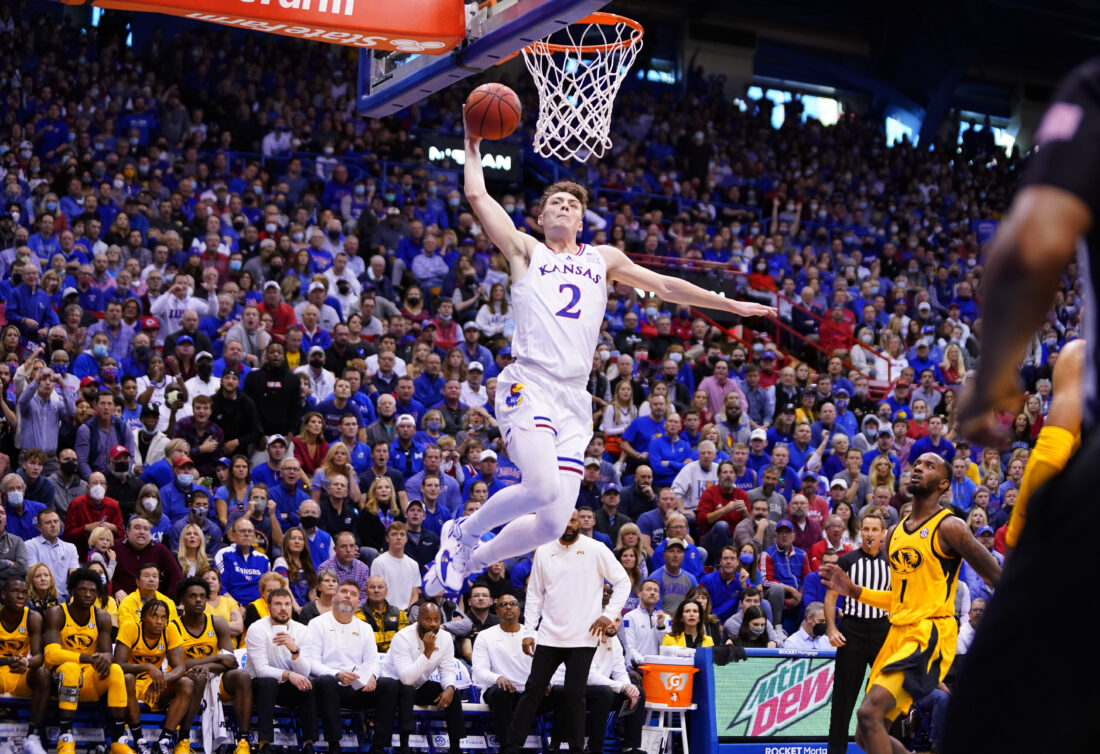 For us in the stands or watching on TV it felt like a re-start after the pause button got stuck for awhile. But with the exception of Braun, I'm not sure any of the players felt the same passion about playing their opponent that every guys on both benches felt back in '12. There's no real animosity amongst the players. The coaching staffs seem to have a casual respect that comes with folks you've never coached against. For all the talk all week about how the rivalry is built on hate, there wasn't a lot of hate on the court.
Worse, from the Mizzou perspective, the Tigers did not seem prepared to deal with the pressure of playing KU in Allen Fieldhouse. That, as much as anything else, made this game feel different. We are nearly 30 years removed from Norm Stewart's final teams, but there is an institutional memory on both sides of how he got squads that weren't as talented as Roy Williams' to always play their asses off the two times they faced Kansas each season.
I think the question going forward is will the hate, or something approaching it, ever return? My guess is that it will, but it may take a few years to develop and will never be the same as the old days. This is, of course, suggested with the caveat that I live in Indianapolis. Maybe in the heart of the rivalry, the area between Columbia and Lawrence, it will feel like 1990 again quickly.
Mizzou fans will know better than me since they've been playing the Braggin' Rights games against Illinois since the 1980s. I'm sure they are thrilled when they beat Illinois before Christmas, and bummed when they lose. From the outside, that always felt like a really cool night when two (often very good) teams matched up in an arena that was split down the middle. I also assumed, though, that Illinois was much more concerned with Indiana, Michigan, and the rest of the Big 10 than that solitary MU game. And the Tigers more concerned with their upcoming games against KU, Oklahoma, etc in the Big 8/12.
KU has experienced some of that in recent years playing Kentucky on campus in January of 2016, 2017, and 2019 (and coming up again next month). Those were huge games in their moments – complete with days of hype and fired up crowds – yet they were also just little blips of excitement in the midst of a long conference season. Beating Kentucky would be awesome, but, conventional wisdom went, it shouldn't come at the expense of losing Big 12 games on either side because the team was looking ahead to or recovering from UK.
I expect KU-MU will eclipse Illinois-Mizzou. It may reach that level next year, when Mizzou hosts for the first time and the Tigers are hungry for revenge.[1] (That's the good news for MU: things change quickly in college hoops these days. They could add some solid transfers and the young guys who were overmatched on Saturday may be much more comfortable and confident next December. KU could be on probation and have lost a ton of talent. 2021's embarrassment could lead to an ass kicking BY Mizzou in 2022.)
I just don't see this game ever having the same meaning that it did when the schools played twice, sometimes three times, every season, and each contest had the extra juice of playing a huge role in who won the conference title. It will be eventually be bitter and heated. But that bitterness and fire won't burn nearly as hot or long as it used to.
---
By the way, unless the schools are getting a lot more money to play two of the six games in the current contract in Kansas City, it was dumb to do that. I'll blame Jeff Long. Either play every game on campus, or every game in Kansas City.  ↩