Often December is when I really pad my reading stats. There's always at least one holiday book. I also tend to get locked into a good reading groove as the days get cold and dark and the girls are out of school.
Not this December. I only finished three books last month. Despite that, I still logged 62 books for the year, which is my most since 2018. Just think if I had stayed focused last month!
Here are my last three books of 2022 and my first of 2023.
---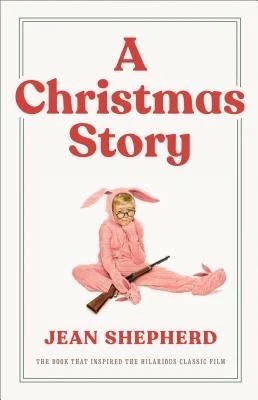 A Christmas Story – Jean Shepherd
An integral part of my holidays for 15 years now.
---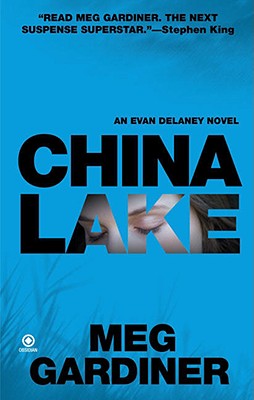 China Lake – Meg Gardiner
Gardiner was Michael Mann's co-writer for Heat 2. Since I enjoyed it so much, I figured I'd check out some of her work. Her Evan Delaney series came highly recommended, so that's where I started.
There was a lot going on in this one. Delaney is a writer and legal assistant who has her family sucked into a really bizarre situation. Her ex sister-in-law joins an apocalyptic religious group, The Remnant (think of that crazy church in Topeka, KS on wild, end of times steroids) and uses their power to try regain custody of her son, who is staying with Delaney while the boy's father/Delaney's fighter pilot brother is deployed. When the brother returns, he is framed for a murder within the Remnant. As Delaney fights to clear her brother, she discovers that the Remnant has far more sinister plans.
This book is tense and flows quickly. But it might have a little too many big moments. Or maybe I was just grumpy when I was reading it. Not sure I loved it, so I doubt I'll continue with the series.
---

The Last Folk Hero: The Life and Myth of Bo Jackson – Jeff Pearlman
Pearlman's latest about an '80s/'90s sports hero, this time focused on one of the most remarkable athletes of my life. He carefully balanced the mythical stories of Bo Jackson's sports exploits with the not-so-great aspects of him as a person. To be fair, once Bo got to college, he was never a truly bad person. But he was certainly selfish, standoff-ish, prickly, and arrogant. That arrogance may have been what cost him his sports career.
Like a lot of Gen Xers, I've limited my memories of Bo to those dramatic moments when he did things no one else had/has done. We weren't living in Kansas City the summer he announced he would add playing in the NFL as "a hobby," so I didn't live first hand through all the bad blood that caused. And, thus, have no strong memories of that time. I forgot how many of his teammates on both the Royals and Raiders criticized his decision to play both sports and his work effort outside of actual games. Bo, apparently, did not know practice, something that irked many of the people he shared a locker room with.
We want our athletes to delight us with their performances. For all his flaws, Bo certainly did that. He may not have been a perfect person, but he also wasn't a bad dude. And that brief window when he was doing amazing things will stay in my generation's memories as long as we are around.
---

Blood in the Garden: The Flagrant History of the 1990s New York Knicks – Chris Herring
Usually these kinds of books – see Jeff Pearlman's coverage of the 1980s Mets and Lakers and 1990s Cowboys – focus on the winners. So, really, this book should have been about the Pistons, Bulls, or Rockets: the franchises that won the bulk of the NBA titles in the 1990s.
However, despite not winning a championship, the New York Knicks were certainly one of the most compelling franchises of that decade. This is an appropriately compelling book.
We get it all, from the wins and losses on the court, to the personality quirks and conflicts within the team, a case study in what an absolute nut job Pat Riley was/is, how the team's ownership and front office dramas affected the players and staff, and so on. Herring digs up a lot of great anecdotes about all aspects of the team. I'm glad the Knicks never won an NBA title in the '90s, but it was still fun to read about their efforts to get there.