I've stuck to a pretty brisk reading pace lately. Several of my latest batch of books have some common themes, so I'm going to pair them up to attempt to get through them quicker.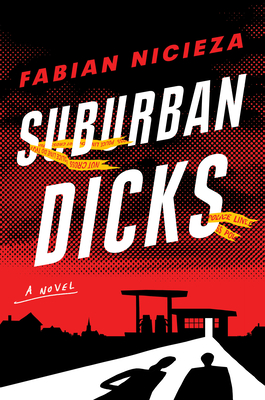 Suburban Dicks – Fabian Nicieza
The Damage – Caitlin Wahrer
Two mysteries from first-time authors that were both very good.
In Suburban Dicks a disgraced reporter and a one-time phenom profiler who had her career derailed by normal life stuff team up to not only solve a murder the local police don't seem to want to solve, but also uncover a deeper conspiracy that has plagued their town for over half a century.
Nicieza's writing is sharp, his characters are wonderfully developed, and the pacing of the story is terrific. Which made me mad because he is a comic book writer and this was his first published work of proper fiction.
The Damage takes the traditional He Said, She Said angle of a sexual assault and updates it for our times – both the attacker and victim are gay men – and then brings in some good family dynamic stuff along with a lot of interesting twists in the story. Wahrer just keeps increasing the pressure throughout the story. I enjoy books like this that make it tough to breath at times. Apparently she's an attorney, so this book made me mad, too. I need to do something with all this time I have and all these ideas in my head.

US MACV-SOG Reconnaissance Team in Vietnam – Gordon L. Rottman
Rogue Heroes – Ben MacIntyre
The video I watched last month about the Green Beret who returned to Vietnam got me searching for info on MACV-SOG. I found this small book at the library. It's more of a technical guide, going into great detail on how MACV-SOG units were formed, what kind of training they did, what kind of gear they carried, and then an example of a typical mission.
MacIntyre's book is about the development of the British Special Air Service during World War II, a unit credited for being the first, modern special forces outfit. If you're old enough to remember The Rat Patrol TV show, it was based on SAS exploits.

Election – Tom Perrotta
Tracy Flick Can't Win – Tom Perrotta
I wanted to read Perrotta's sequel to his classic, but since I had only seen the movie for Election and never read the book, I figured I should knock it out first.
These two books took maybe a combined six hours to read. The sequel is very much an update on the concept of the original, from format to narrative arc. I greatly preferred the original to the sequel, but the sequel was worth the few hours that went into knocking it out.
Perrotta has generally written about people roughly my age. It was a bit sobering for his characters to be hitting the stage of life where they reflect on where they are and how they got there.